Departure: 12 September 2017
From $3990 for 2 person
---
Day 01 (Tue) Vancouver / Xiamen
Xiamen Airlines MF806 departs for Xiamen at 1:40am
---
Day 02 (Wed)Xiamen / Shanghai (L/D)
Arrival Xiamen at 5:30am
Connect MF8511 for Shanghai at 09:00am
Arrival Shanghai at 10:40am
Pudong New Developing Area
Yu Garden Bazaar, The Bund,
Pearl Exhibition Center
Former French Concession
Hotel: Regal East Asia (5*) or similar
---
Day 03 (Thu) Shanghai / Suzhou (B/L/D)
Coach to Suzhou
Suzhou's Bird Nest
Silk Factory
Suzhou Lotus Garden
Hotel: Suzhou Pan Pacific Hotel (5*) or similar
---
Day 04 (Fri) Suzhou / Wuxi / Hangzhou (B/L/D)
Transfer to Wuxi
Xue Family Garden
The Zisha Tea-Pot Center
Li Garden
Coach to Hangzhou
Hotel: New Century Grand Hotel (5*) or similar
---
Day 05(Sat)Hangzhou (B/L/D)
West Lake with boat ride
Leifeng Pagoda
Tea Plantation
Hotel: New Century Grand Hotel (5*) or similar
---
Day 06 (Sun) Hangzhou / Wuhan / Yichang (B/L/D)
MF8205 departs for Wuhan at 7:15am
Upon arrival Wuhan, Coach to Yichang
Embark & overnight on cruise ship
Cruise: Ms Yangtze Two (5*)
---
Day 07 (Mon)Yangtze River (B/L/D)
Shore excursion – Three Gorges Dam site
Passing through 5 ship locks
Entering Xiling Gorge
Captain's welcome dinner
---
Day 08 (Tue) Yangtze River (B/L/D)
Shore excursion – Shennong Stream
Entering Wu Gorge, Qutang Gorge
---
Day 09 (Wed) Yangtze River (B/L/D)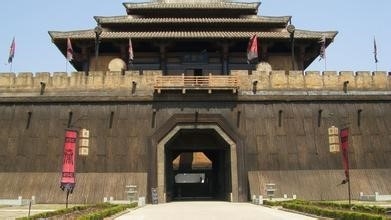 Shore excursion – Ghost City of Fengdu
Farewell dinner
---
Day 10 (Thu) Chongqing / Xian (B)
MF8460 depart for Xian at 1:40pm
Arrival Xian at 3:15pm
Transfer to hotel
Hotel: Tiantan Times Hotel (5*) or similar
---
Day 11 (Fri) Xian / Beijing (B/L/D)
Terra-Cotta Warriors Museum
Terra-Cotta Reproduction Factory
Afternoon flight to Beijing
Upon arrival, transfer to hotel
---
Day 12 (Sat) Beijing (B/L/D)
Forbidden City Temple of Heaven
Chinese medication Center
Hotel: Oriental Bay Hotel (5*) or similar
---
Day 13 (Sat) Beijing (B/L/D)
Great Wall
Summer Palace
Jade Factory
---
Day 14 (Sun)Beijing / Xiamen / Vancouver (B)
MF8102 departs for Xiamen at 4:10pm
Arrival Xiamen at 7:05pm
Connect MF805 to Vancouver at 9:40pm
Arrival Vancouver at 6:40pm on the same day
From $3990 One price for 2 pax
Extras :
$490 : Air Tax
$80 : China AIF
$175 : China visa application fee
$200 : Prepaid tipping
Total: $945 per person
Terms, conditions and restrictions apply; pricing, availability, and other details subject to change and/ or apply to US or Canadian residents. Please confirm details and booking information with your travel advisor.
Interested in Cruise?
Check Here